Fresh from the digital mixing toy, here are the recordings for Lyric Theatre's Utopia Limited Sitzprobe. (From Dropbox, dismiss the sign-up ad, go to Download and select as .zip.)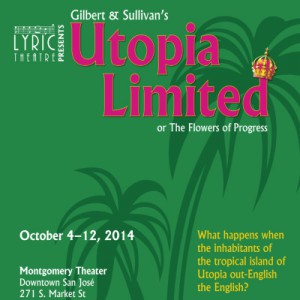 The recording was made 26 September 2014 at Cupertino Middle School's music room with a (pretty full) orchestra and cast.
Individual tracks are listed below.
For those wondering why I disappeared from crewing before the performances, my retina decided to wander away from the back of my eyeball. After an exciting eye operation, and a week of not being allowed to move my head, I'm back to normal! Overall, I'd rate the experience as one to avoid… unlike the show. B-)